Jiangyin Excellent Automotive Trim Co.,ltd ADD:No.66 Tianyu Road Jishan Village Zhouzhuang Town in Jiangyin
TEL:0510-86904666
E-MAIL:info@ykstplastic
WEB:www.ykstplastic.com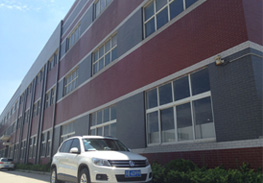 Pragmatic, hard work, responsibility Excellent is a manufacturing enterprise engaged in mold development and precision plastic parts production. It was founded in 2005. At present the company has 20 sets of various types of injection molding machine with annual production capacity of 3 million sets of auto spare parts and 500,000 sets of various logistics container. The company covers an area of 5500 square meters, 150 employees, inc...